The creation of the bias cut
The bias cut is a technique used in sewing that consists of using the fabric in a diagonal direction. It is often used to make both full dresses and in the form of strips for some finishes.
Byetsa is a company dedicated to the production of bias tape in all its variants, with two basic product lines: Fany and Byor, to meet the needs of the market in the home, fashion, consumer, packaging and industrial sectors. We manufacture bias cuts, in all its typologies and modalities, starting with the cut bias (flat) so common and demanded within the industrial sector of the textile clothing.
Byetsa manufactures tapes from bias cuts for 5 different sectors
After the bias binding, it's time to sew: types of seams
There are several types of bias tape cuts, the resulting product of which must undergo a sewing process. A seam is the joining of two or more pieces of fabric, leather or other materials that are stitched together.
Overlapping seams
A type of stitching that starts with two or more pieces of material overlapping and joined near the edge with one or more rows of stitches.
Overlapping seams
In this type of stitching two or more materials are overlapped, which are joined with one or more rows of stitches.
Bonded seams
They are formed by folding a strip of piping over the edge of the stacks of material. Both edges of the piping are then joined to the material with one or more rows of stitching. Used on shirt collars.
Decorative or ornamental stitching
It consists of a series of stitches along a line or after an ornamental design on a fold of material. This type of stitching would not be possible without the properties of elastic bias binding.
Flat seams
A seam in which two fabric edges are joined over stitches. Used in garments such as underwear or corsetry to achieve a joint where the edges are butted, not overlapped.
Selvedge seams
This type of bias binding includes seams in which the edges are overlocked by stitching and are used when a finished edge is required. Useful for producing neat edges such as hems or invisible hems on trusses or facings.
Joining of separate elements
For this type of sewing, additional components such as elastic bands are required at the edges.
Simple construction
It consists of a piece of fabric that becomes two edges. It is usually used in loops.
Three fundamental elements for bias binding seam types
Seam size. It is measured by the depth, length, and width of the seam.

Seam Slip Force. The amount of force required to pull out a total of ¼ of the opposing sets of threads perpendicular to the seam line.

Sewing force. Refers to the force required to open the seam.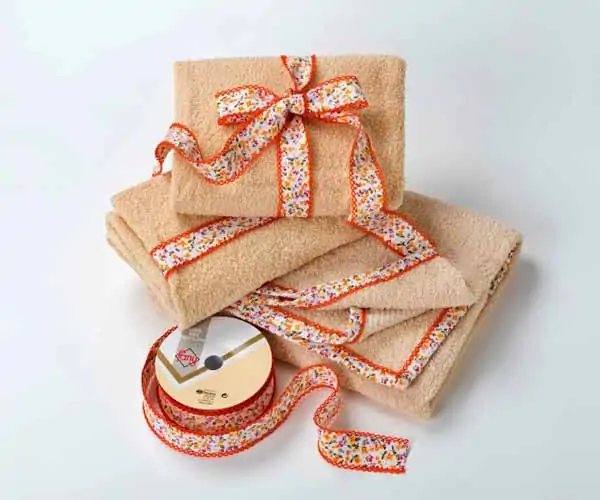 At Byetsa we want to be your reliable supplier of bias tapes!
If you would like to receive detailed information about any of our bieses, we have a wide variety of materials, widths and formats, at your entire disposal. Call us by phone at +34 93 874 40 98 or write to us at [email protected] Although, if you prefer, you can fill in the form on the web.